Not many businesses will think to use web scraping for SEO. It can help you gather the right data that can help improve your online presence on search engines. You'll be able to find keywords and backlink opportunities.
SEO or search engine optimization is an important marketing tactic that both small and large companies need in order to increase the customer base and brand awareness.
Web scraping is a must-use tool for any business looking to increase its visibility on search engines like Google and Bing. W
Today we will discuss how businesses use web scraping for SEO and why it's such a powerful technique!
First, let's quickly explain what SEO and web scraping
What is SEO (search engine optimization)?
SEO is a marketing technique that helps web pages rank higher in search engines like Google, Bing and Yahoo. It includes finding what keywords your customers are searching for, and optimizing your website for on-page, off-page and technical SEO.
What is web scraping?
Web scraping is a process of automatically getting data from web pages and turning it into structured data or information for use in other applications. Web scrapers can be used to extract content, images and links on the internet.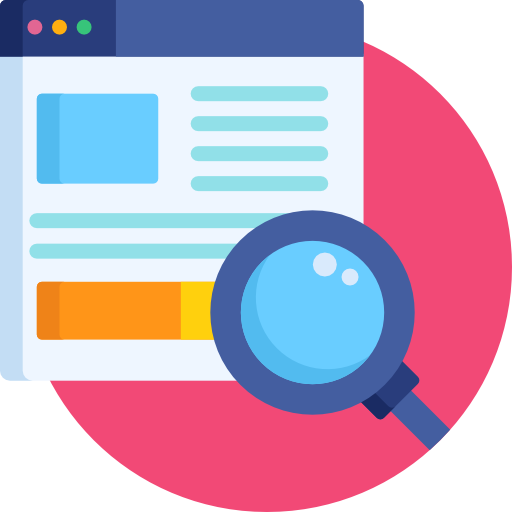 Web scraping for SEO
Now that we know what both are, let's explain how web scraping can help improve your SEO efforts.
Find what keywords your competitors are targeting.
There's no need to reinvent the wheel, you just have to do it better! If your competitors have a blog (which every business should), you can scrape their blog to see what keywords they're targeting!
Now, you shouldn't copy their blogs word for word, but there is nothing wrong with targeting the same keywords as them!
If you're an eCommerce business, you can see what keywords they have for their products by scraping their product data!
You can also scrape a competitor's sitemap to see what URLs they have, and how their URL structure.
Keyword Research
All of your competitors will be using big keywords research tools like SEMrush and Ahrefs. But how can you find keywords that don't come up on these tools? By finding zero searched volume keywords!
Scraping Quora and Reddit are great sources to find questions that are related to your product or service.
Simply search the keyword on one of these forums and scrape the questions that come up.
Backlink opportunities
Using Quora and Reddit to build some backlinks is a common thing among SEO specialists. It helps promote your content that answers the questions! Web scraping is a great way to find websites that are looking for content, something you can easily provide using your blog!
remember how you did some keyword research scraping questions? Well, once you create the content, you can answer questions by placing a link there where the reader can learn more about the question they were wondering about. Most of these forums will give you a no-follow backlink, but it still provides an opportunity for interested readers to go to your website.
Find the top influencers
Having an outreach strategy is important to help raise your brand awareness. But you have to find influencers that have the same target market as you do. You can scrape Twitter to find people that mention your brand, or product, or are using a hashtag that is related to your industry.
Once you find them, go ahead and reach out to the influencers and start building relationships! You can use an email finder like hunter.io to find the emails of these influencers.
Closing Thoughts
Now you know why web scraping for SEO is extremely helpful. Web scraper tools are available at no cost or very affordable prices in the market today. Web scraping has proven to be an extremely effective method of content generation and competitor research. Web scraping is a great way to find links, keywords and influencers that will help improve your SEO efforts!
Another option instead of using a web scraper is to invest in web scraping services! You'll be able to gather the right type of data whenever you need it! If you're looking for reliable web scraping services, we think you'll enjoy ParseHub Plus
Any other ideas on how you can use web scraping for SEO? Let us know in the comments!

By the way, you can get more leads in 2023 using a CRM combined with your SEO strategy. Add in your web scraping and your SEO will be better than ever!